Frestonian Postage Stamps
Frestonian stamps were safely delivered worldwide, with replies received from New Zealand, Australia and the States. The fact that the stamps had a vaguely Danish look probably helped. Frestonia applied to join the International Postal Union, pointing out that Frestonia was happy to deliver mail from all over the world within its boundaries and expected the same courtesy from other nations.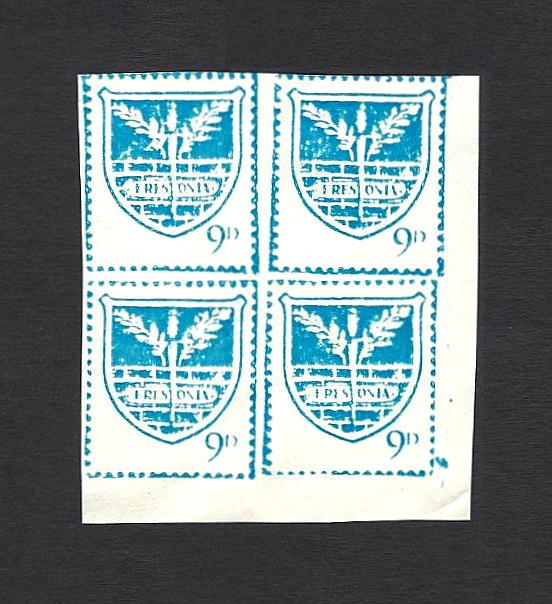 It was customary to use one Frestonia stamp for 'Near-abroad' for post to the UK and two for 'Far-Abroad'. One time the British post office brought back a suitcase full of Frestonian mail which it had illegally impounded, but these were safely delivered to their destinations when simply reposted. The stamps were designed free of charge by Richard Adams, the Frestonian Garter at Arms, President of the College of Heralds.