Antonio Yeo-Bramley on Channel 5's Wright Stuff
Originally broadcast on Channel 5's "Wright Stuff" June 5th, 2008.
This episode, entitled "Alternatives Lifestyles: Just for Dropouts?" features an interview with former Frestonian Minister for Propaganda, Antonio Yeo-Bramley.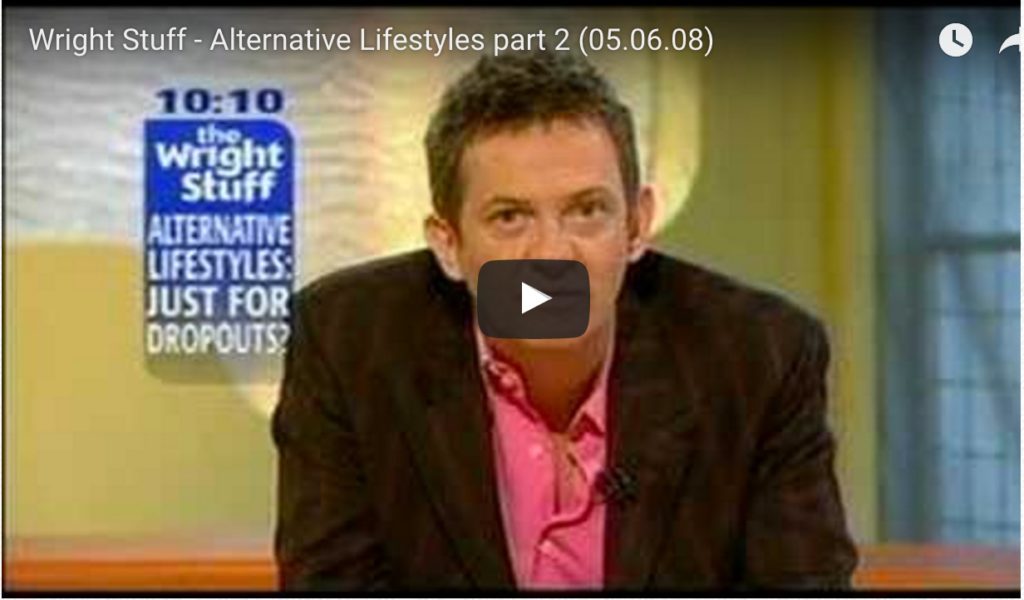 Transcript
---
TBC
Operator
Our last caller is Antonio on line 3.
Matthew Wright
Antonio good morning.
Antonio
Good morning. I'd just like to say how good your programme is.
Matthew Wright
Oh thank you.
Antonio
I was part of Frestonia – I don't know whether you've ever heard about it.
Matthew Wright
Yeah yeah.
Antonio
In the '70s, and we declared independence from the rest of Britain at this time. We were two streets near Notting Hill Gate. They were terraced houses that they had emptied, and put people in high rise flats. And they got derelict and so gradually about 200 hundred of us moved in. We did all the houses up. The GLC was there at the time. They threw concrete down the sewers and we had to break that to get the toilets going again. And it was fantastic with the street theatres. We got the children from the high rise flats. And in the back garden we knocked down all the fences and made one big garden and all the children were happy playing there and eventually they started breaking us up by offering us one bedroom flats especially to the young men that were with us. A lot of them came back and some of them even threw themselves back on to the streets. They couldn't cope living alone. It was such a vibrant community. I used to work in Hackney at the time. This was in Notting Hill Gate and I had to travel.
Matthew Wright
Yes, Notting Hill Gate, if you think about it now, is about £4m isn't it? And Frestonia if I remember rightly is where Here and Now came from – one of my favourite bands, were all from the travelling community. So yeah, I heard about it loud and clear. Do you still pursue an alternative lifestyle Antonio?
Antonio
Sorry?
Matthew Wright
Do you still pursue an alternative…?
Antonio
Oh no, no, no. Well I work a lot voluntarily with refugees and have my own business but, you know, we had to survive because once drugs started coming in, you know, we had children…
Matthew Wright
OK. Well I understand it Antonio…